COMPONENTS FOR SPECIAL VEHICLES USED TO PROTECT PEOPLE AND PROPERTY
HINGES USED IN ARMORED VEHICLES DESIGNED TO CARRY PEOPLE
This type of hinges are used in discreet armored vehicles: SUVs and limousines adjusted to carry people in case of special danger, e.g. in countries where the risk to life or the risk of kidnapping are higher, during monitoring, stabilization and peacekeeping missions, as well as during the provision of humanitarian aid and consultancy services. Such hinges are also installed in special purpose vehicles used by the police and by the army.
When hinges are being prepared to be installed in vehicles, they undergo ballistic tests carried out by authorized institutions, which confirm a given strength class.
Hinges are made of structural high-alloy steel and protected by anti-corrosion zinc coating, whereas pins are covered with ARCOR coating.
We offer hinges for the following vehicle models: Toyota LC 100, 105, 200, 76, 78 and Hilux; Jeep J8; Nissan Patrol, Land Rover Defender and limousines such as Mercedes SL, BMW 5 and 7.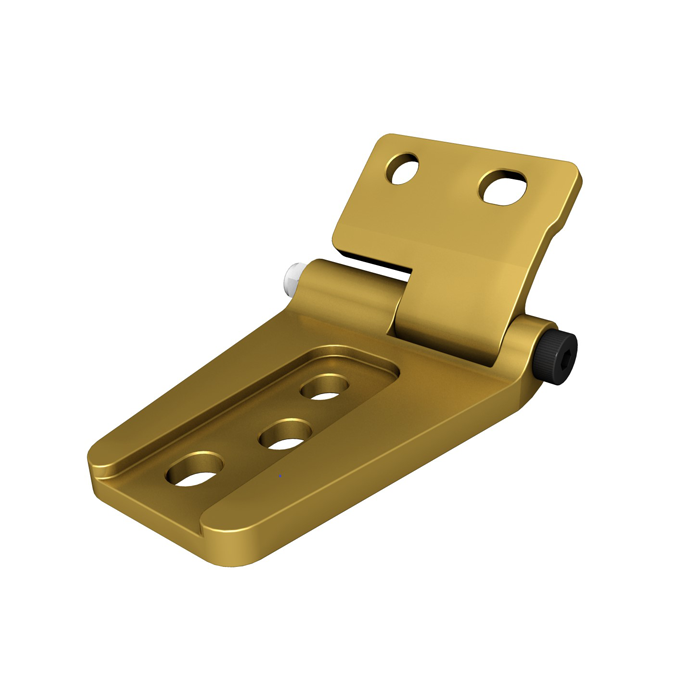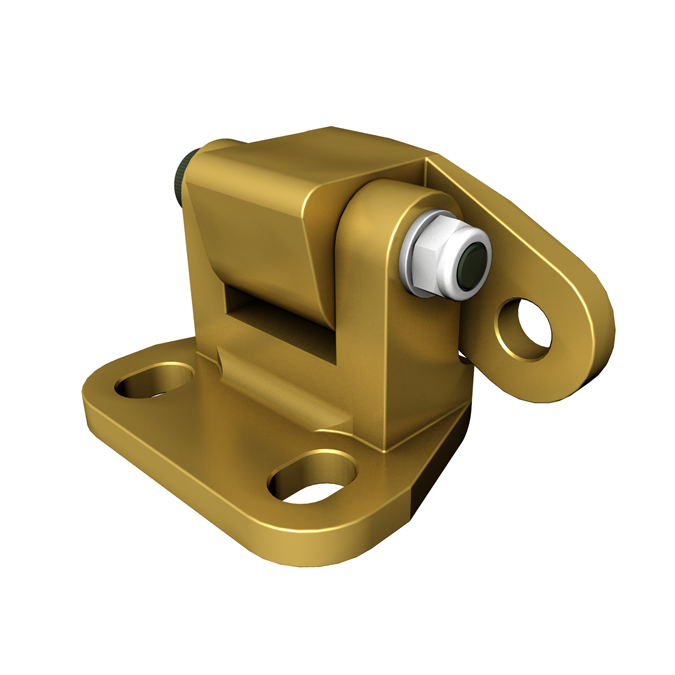 REINFORCED HINGES USED IN VEHICLES DESIGNED TO CARRY PROPERTY AND CASH
 These hinges are installed in bank armored vehicles. Similarly to hinges used in armored vehicles designed to carry people, they are made of structural high-alloy steel protected by zinc coating. When it comes to these two types of hinges and other products manufactured by us, high quality and repeatability are guaranteed by the use of CNC machines.
We offer hinges for the following vehicle models: MB Vito, Sprinter; VW T5, Crafter; Nissan 3500.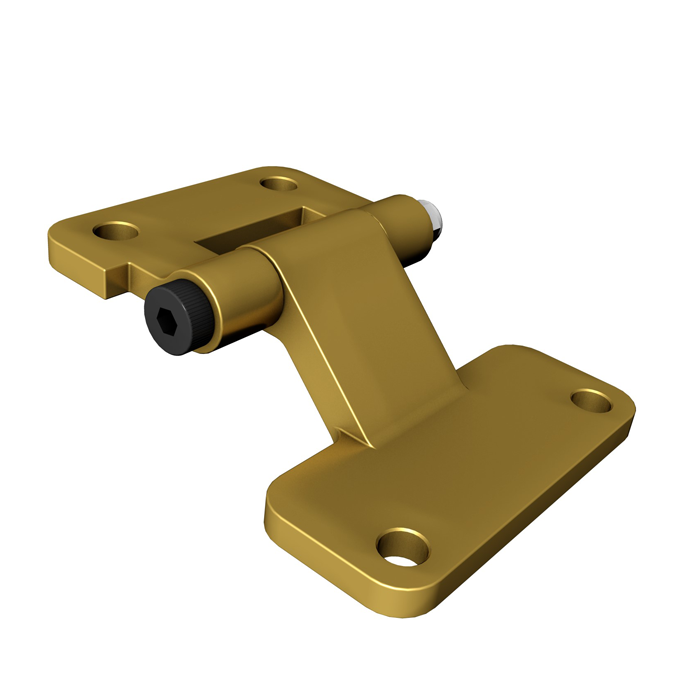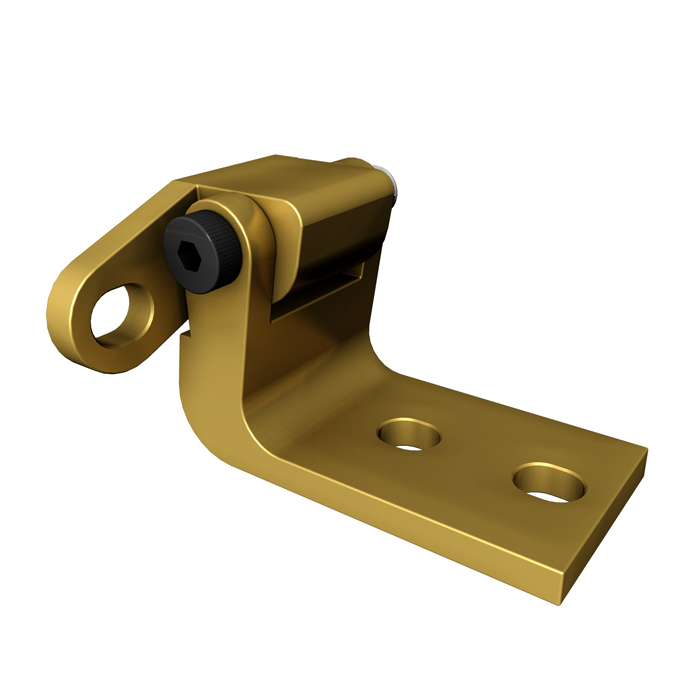 REINFORCED WINDOW LIFT, TYPE III
This type of lift is used for types of armor from class BR4 to BR7. It can be used in civil and military vehicles.
Depending on the class of armor of the vehicle, it is made of aluminum alloy or a mixture with steel. The lift is powered by special linear actuator and additionally supported with a securing spiral spring.
The presented model of the window lift is used in many models, including: Toyota LC 100, 105, 200, 76, 78, Hilux; MB Sprinter, MB Class S and G as well as VW Crafter.
Parameters: Light version / Heavy version

Maximum load [kg]: 85 / 125
Travel [mm]: 150 /150
Time to open* [s]: 6 / 9
Time to close* [s]: 10 / 15
Weight [kg]: 6.6 / 8.5
Dimensions LxWxH** [mm]: 445x54x370 / 445x54x370
Duty cycle [%]: 25% / 25%
* time for full travel length
** height for closed state of lift, also depends on door construction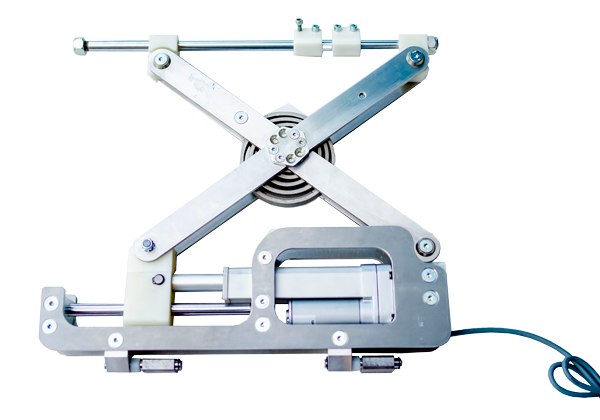 TACTICAL PLATFORM
 This platform is installed underneath vehicles adjusted to carry people. It is used by body guards when the object is on the move.
Thanks to special electric solutions, the platform is controlled from the inside of the vehicle. It is made of high quality materials which guarantee foolproof use. The platform is available in various sizes.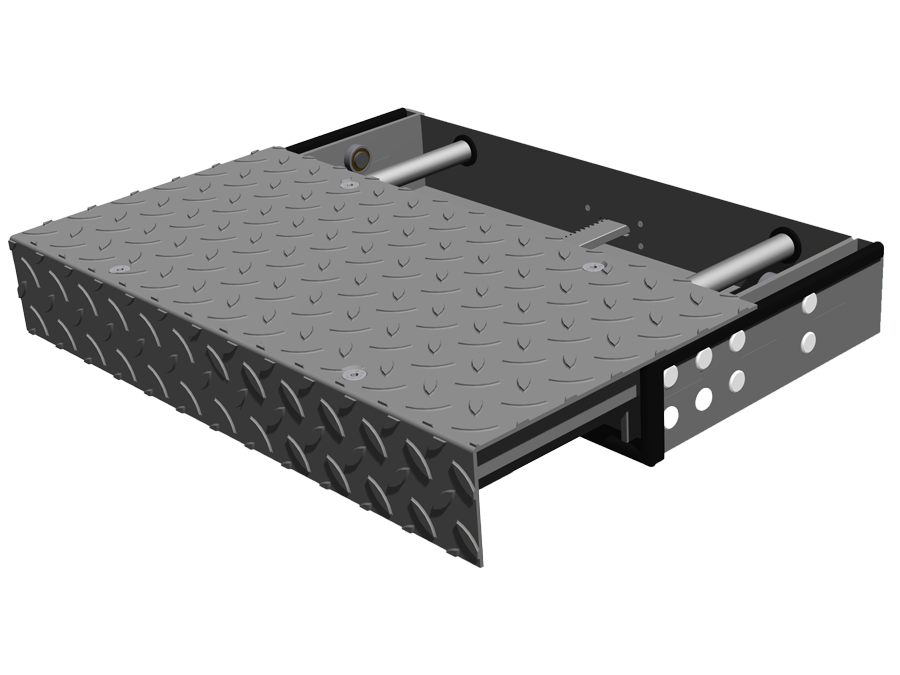 GUN PORT
This communication port is dedicated for discreet armored vehicles designed to carry property and people, including VIPs. Thanks to the port, it is possible to communicate directly with people on the outside of the vehicle but at the same time keep the crew inside it safe. It is a perfect solution for armored vehicles used when there is terrorist threat, prison vans, convoy vehicles, etc., in which any interference with the structure of the body shell in order to add holes or doors would significantly lower ballistic resistance. The port was tested by the Military Institute of Armored and Automotive Technology with regard to ballistic and environmental resistance to dust, rain, high and low temperatures.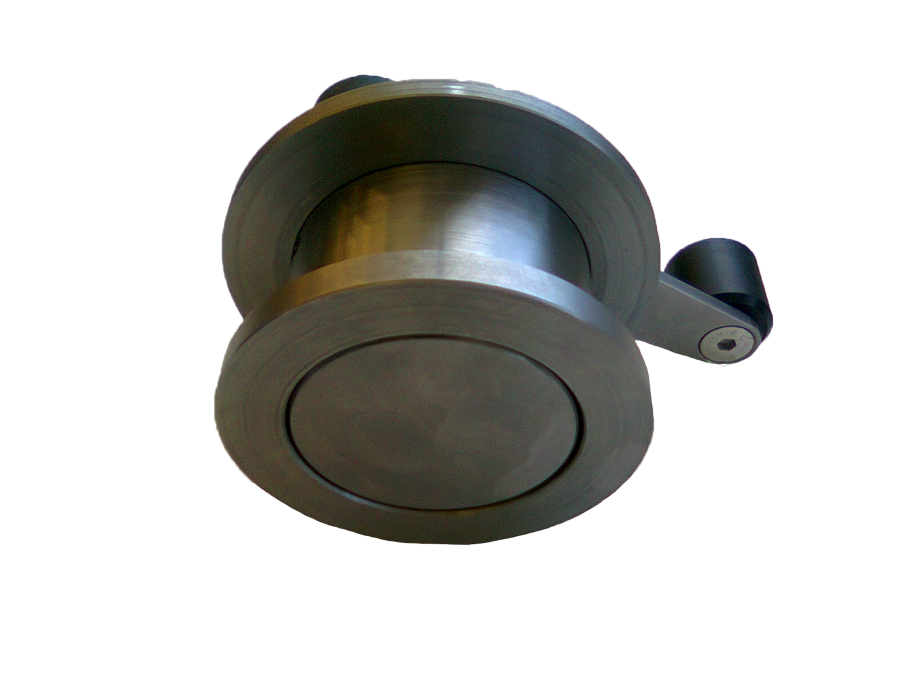 BULLETPROOF GLASS
We offer flat and bent bulletproof glass manufactured by our business partner in Holland according to our own design. Their range of ballistic resistance is from BR 2 to BR 7. It is possible to place our innovative communication gun port in the glass.
HATCH OPERATION MECHANISM
Hatch mechanism is a device which makes it easier to close and open the reinforced bulletproof hatch in the vehicle. It is possible to secure the hatch in a desired position or lift it only slightly. The hatch mechanism is designed in such a way that the hatch can be opened electrically or manually.
It can be used in Toyota LC 200, LC 202 or other vehicles which have a hatch or a roof access window.